It's an odd feeling, when you come to middle age and the greatest honor you can lay at the feet of your heroes is to name several thousand insects after them, but so it goes.
The colonies on the roof will be named after favorite authors, with a bias towards men, because the Queens of the latter will be named after great female leaders. Or at least ones that are deemed great in the eyes of The Management.
There are authors more august, and leaders more legendary, whom I could have chosen, but these four might actually have gotten on well. In fact, this would have been one rocking dinner party.
Colony 1 is now to be known as "Wilde"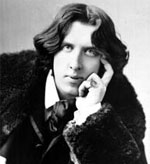 Oscar Wilde was living proof that humane people need not be boring, and that wit is suitable clothing for wisdom. "The Selfish Giant" was read to me when I was little, "Lady Windermere's Fan" was on stage just yesterday, and I love them both. "The Importance of Being Earnest" and "The Ballad of Reading Gaol" are now declared required reading for this blog. Let me know if you want to borrow my copies.
The Queen of Colony 1 is Elizabeth Tudor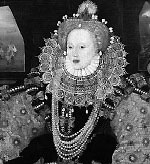 An obvious choice, perhaps, but Queen Elizabeth knew quite a bit about doing alot with a little, and turning a country at odds with itself into a more peaceful and prosperous place. She ruled without a consort, and did a bit of consorting on the side. They say she might have written a few plays, and she is properly credited with a fistful of poems. What other world leaders do you know who have been mooted as possible alter-egos for Shakespeare? We'll just call her "Liz."
Colony 2 is now "Twain"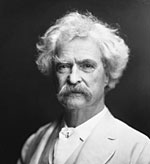 A hive is probably the only colony with which Samuel Langhorne Clemens would have allowed himself to be associated. He was a hoot to know, even though he took no prisoners on issues of race, injustice, narrow mindedness, greed, and ignorance. He lost as much money as he ever made by investing in new contraptions of the modern era, and loved one woman all his life.
The Queen of Colony 2 is Eleanor Roosevelt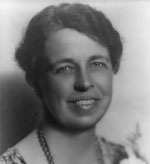 Monarchy is a poor fit for Mrs. Roosevelt, since so much of her life was about fairness, opportunity, and the individual. But it could be argued that the Queen is the hardest worker of all, both directing and creating the community around her...and she would have been used to being surrounded by males who did little enough for her. Finally, can you imagine a first lady today with a mind of her own, and the ability to lead with it? When Eleanor told the DAR that they could enter the 20th century, or linger in the 19th without her, the world moved a step forward. I hope she does not mind that we will call her namesake "Ellie."